Good afternoon, ladies and gentlemen.
Welcome back to The Mindfood Club!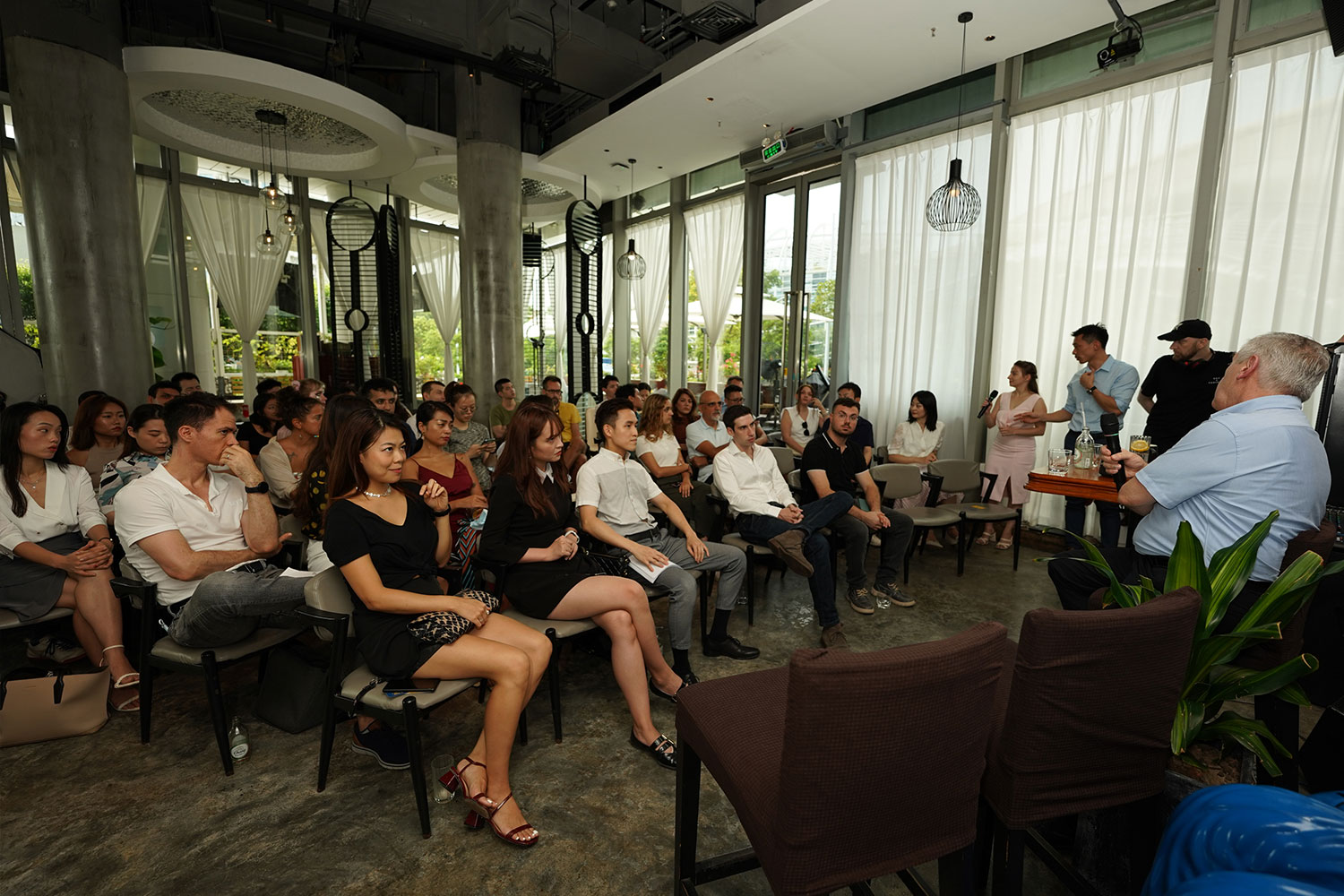 On August 7th, 2021, at Salt &Talk Shenzhen, The Mindfood Club held the event "Building a career in South China" to help young professionals do better in their careers and their life. From 14:30 until 18:00, we had the chance to listen to the advice from 3 speakers, Mr. Klaus Zenkel, Mr. Zac Wang and Mr. Dan Cham, and connect with other 70 brilliant minds.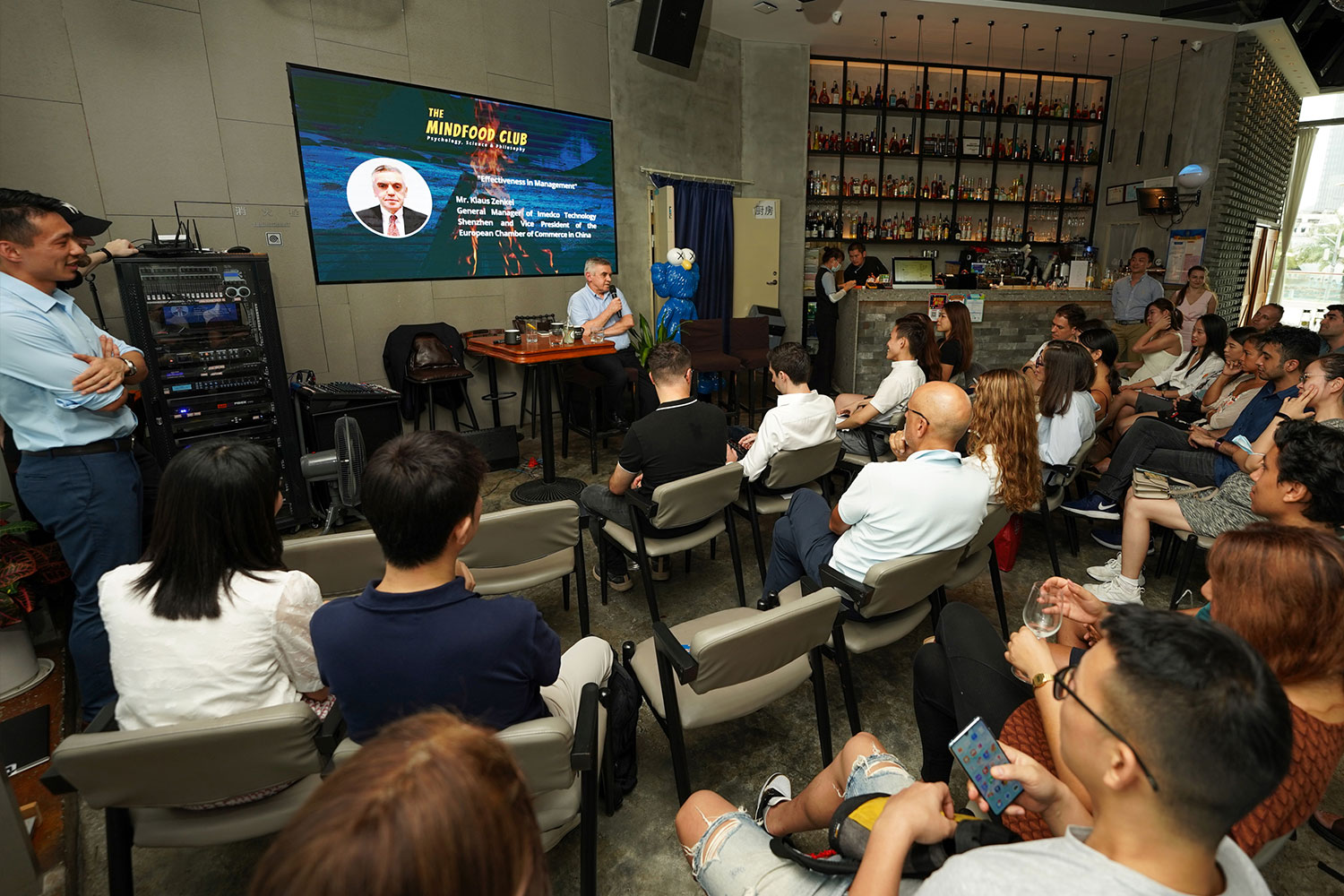 Our first speaker, Mr. Klaus Zenkel, shared his advice about "Efficiency and Effectiveness in management". He started sharing his journey at Siemens Healthcare in Germany, Hong Kong, Malaysia and Shenzhen and then establishing Imedco from scratch. His three key points with the audience are:
Improve your efficiency
Take a few minutes in the morning to think about what you can improve every day. Take baby steps, commit to things, reflect on your progress while keeping a creative mind. Do the right things in the right way.
Assess your management skills
Understand your management skills to do things in the right way. Are employees aware of what is expected of them? What would others say are my strengths and weaknesses?
Work smarter, not harder
Mr. Klaus Zenkel shared the success story of his company Imedco and how they increased their output by taking advantage of the newest technology and teaching people to improve their skills as the company grows.
"It doesn't make sense to hire smart people and tell them what to do; we hire smart people so they can tell us what to do."

– Steve Jobs.
In the Q&A session, the audience asked:
What is the best approach to teaching people to do the right thing in the right way? Shall we implement management and control systems or drive the company culture so that people do that on their own?
Establish an inclusive company culture that makes people feel comfortable at the workplace and encourages them to do the right thing in the right way.
What do you do if you are a mid-level manager and you are efficient but your boss is not?
Be confident and do your job well, as that might open up the door to better opportunities. Achieve things with your drive. Management and intercultural skills matters, negotiate, show results of your achievements in terms of efficiency.
How to be productive and efficient in a bad situation?
Focus on small steps and turn on survival mode. Show flexibility.
Which employee would you choose, efficient but non-loyal or inefficient but loyal?
None.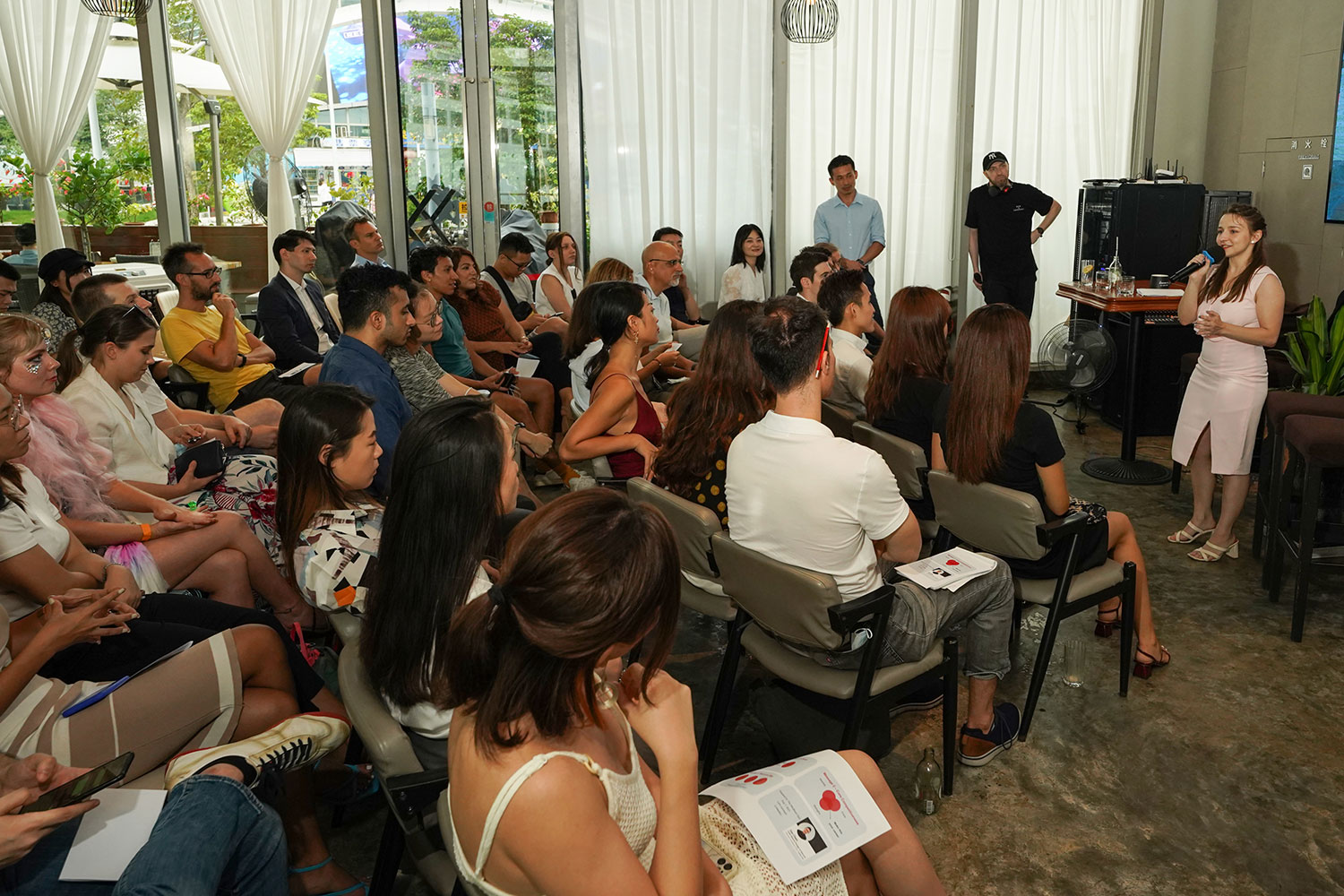 Before the second speaker went on the stage, Ms. Tina Gawryluk said:
"If you want to see China's history, go to Beijing. If you want to China´s present, go to Shanghai. If you want to go to China´s future, go to Shenzhen. We live in the fastest-growing region in the world. How do we keep up with changes and adjust our skills? How do we advance in our careers? What matters in the Great Bay area in terms of jobs skills?
Let´s ask Mr. Zac Wang"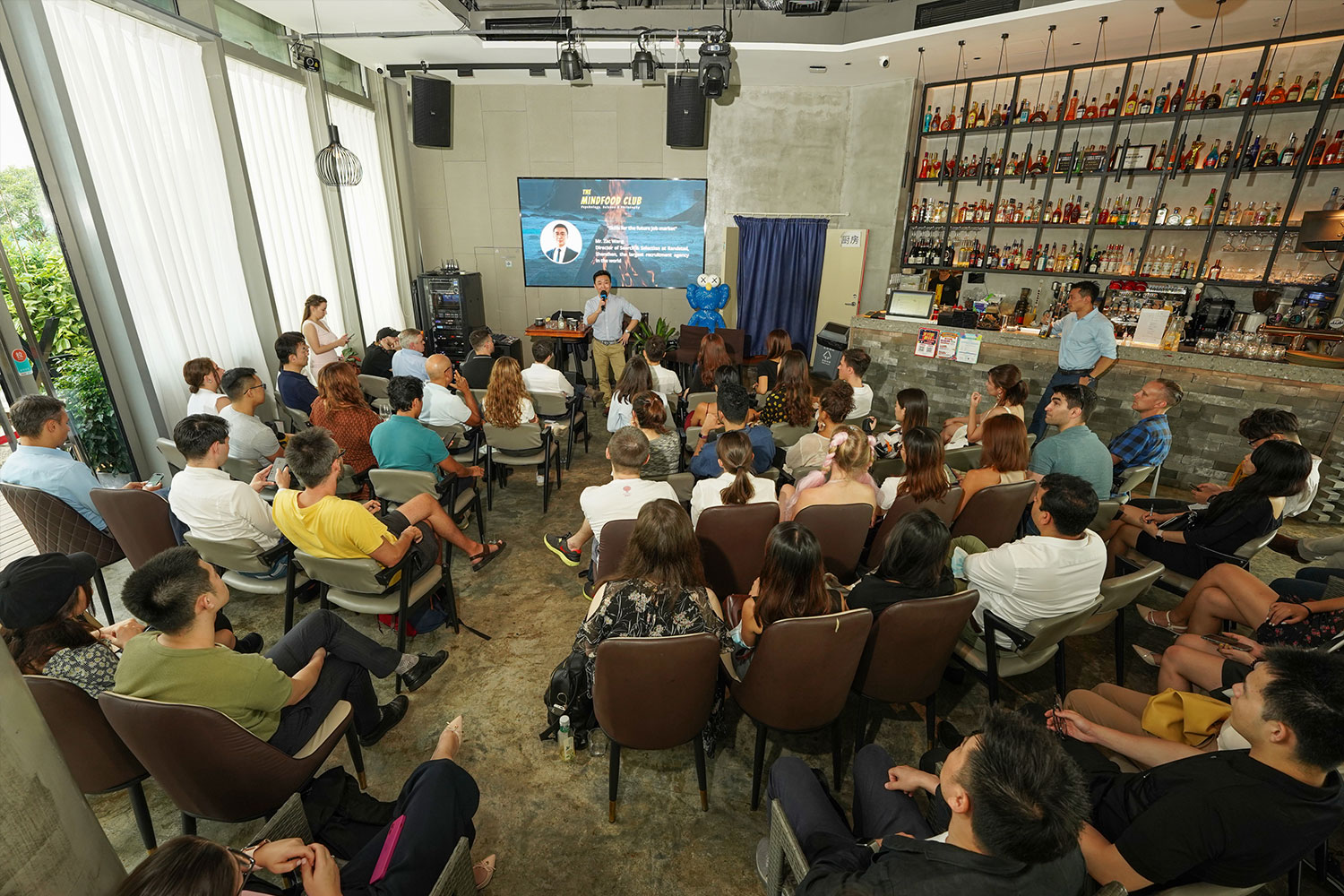 Mr. Zac Wang highlighted that nowadays we need more than skills. Skills can be compared to the weapons one uses when needed, but raw materials make us who we are. Then, he named the five raw materials/skills that everyone should pay attention to critical thinking, tech-savviness, creativity, emotional intelligence, and time management.
Stop being a "Yes Man"
Use critical thinking, raise questions to challenge the status quo, and make progress.
Enhance your tech DNA
Digital literacy offers additional possibilities. As we deal with 21st-century challenges, we need to harness the power of new technologies. Learn data analytics, understand apps, python, communication networks.
Be creative
Creativity is never out of date. Companies need people who think out of the box.
Express emotional intelligence
Be agile. Always think of the proper way to express and control your needs and emotions. Shift your thinking when and how a situation requires it to achieve the goal. Think big, look at different perspectives, because all problems can be solved.
Master Time Management
"What is important is seldom urgent, and what is urgent is seldom important."
Start with the "4-Square" method of time prioritization. List your task and then arrange them based on how urgent or important they are.
In the Q&A part, the audience asked:
How can we assess one's emotional intelligence?
Look how the person handles the "no" situation. Ask what they have been through or how did they manage the difficult situation.
How to develop critical thinking?
Put yourself out of your comfort zone. 
Why do startups and small companies have problems attracting high-end talents?
When a problem occurs, use the 5 Why´s strategy to inspect in-depth the real root of your problem by asking "WHY questions" as long as you discover the real cause.
How to increase your chances of getting an interview?
Focus on presenting the projects you completed and show the skills that you demonstrated during the project.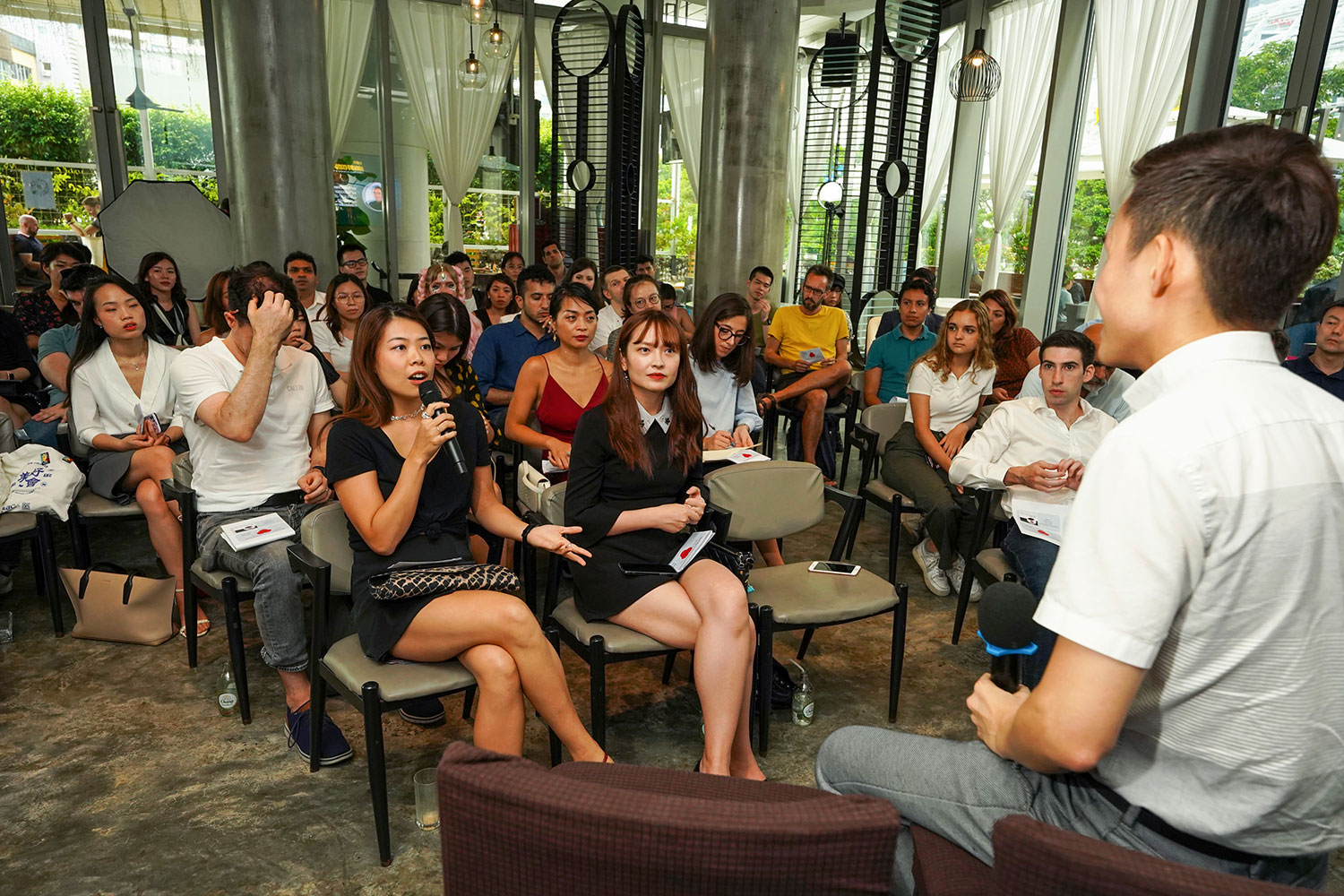 Finally, our last speaker Mr. Dan Cham shared his advice focusing on the concept of "Search within" His three messages were:
First, we have the power of choice every day, and even daily decisions influence the quality of our lives and careers. He emphasized that a buffer between the trigger and response affects the decision's quality, and we should learn how to optimize the buffer.
Second, he suggested assessing our core competitiveness as they make us stand out from the competition. Analyze what you enjoy doing, your strengths (what do you do better than others), and where do you find meaning.
Last but not least, look for your "why" and think holistically. He explained the concept "To be, to love and to leave"
"To be" reflect what kind of person, values, and principles you would like to associate with your life. "To love" is what can you contribute to the different roles you play in your life, such as employee, boss, father, etc. "To leave" relates to the legacy you are going to leave behind.
-What choices can we make every day to be more successful?
-I would recommend reading the book "The 7 habits of highly effective people" by Stephen R. Covey.
Every second is an opportunity to make a new decision.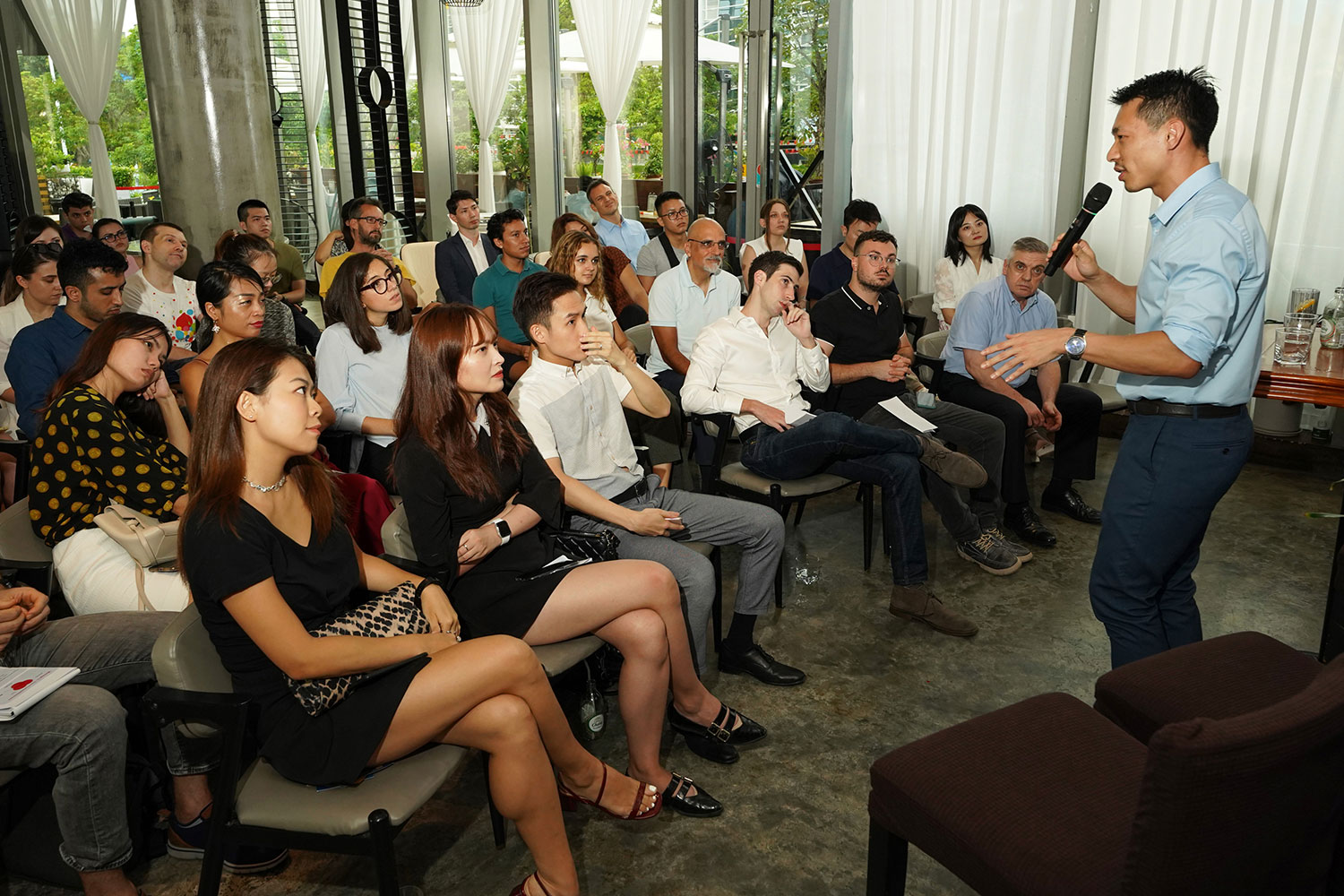 In the end, Mr. Owen Wang finished the session sharing his advice about staying healthy.
Humans have two lives, and the second one begins when you realize you only have one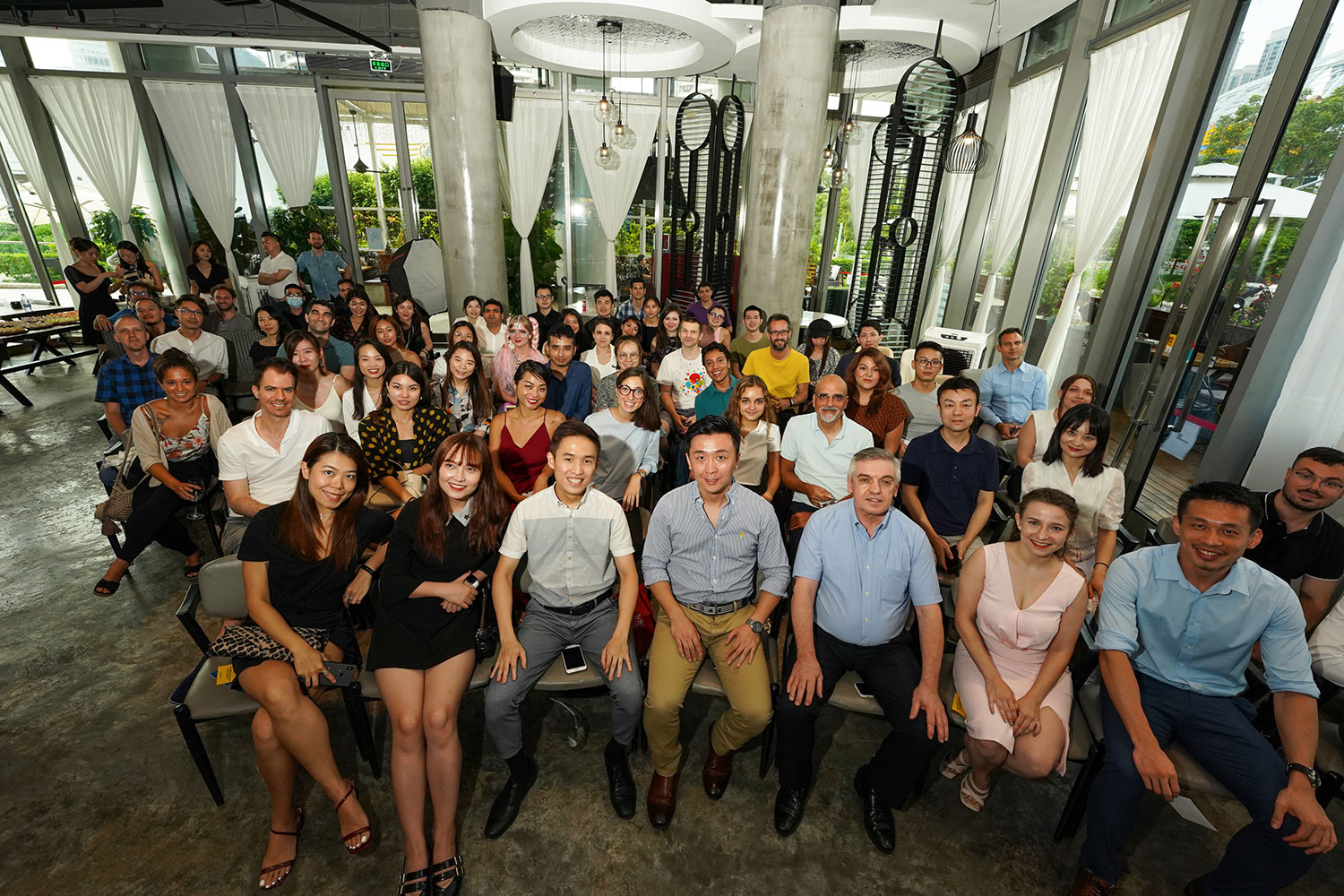 Ms. Tina concluded by thanking again the team of volunteers, the speakers, the venue and all the participants.
Our time in this world is finite and our energy, limited. Think of the legacy you are leaving and the people you helped on the way, the impact you made on them and how it improved their health and their life.
A healthy man wants a thousand things, a sick man only wants one.
Thanks to the
3 speakers
for sharing their experience
70 guests
who joined us in a fantastic evening
the team
Melody, Mindy, Fiona, Robi, Piro, Anton, Tina
who made this event possible
Salt & Talk
for your amazing venue